03.01.10
Recently I have become interested in the idea of vehicle dependent travel or overlanding. This involves driving a specially prepared motorcycle, car or truck on roads less traveled. This is not your typical family car camping but rather an extension of caravanning, especially in but not limited to third world countries.
Overlanding is about exploration, rather than conquering obstacles. While the roads and trails we travel might be rough or technically challenging, they are the means to an end, not the goal itself. The goal is to see and learn about our world, whether on a weekend trip 100 miles from home or a 10,000-mile expedition across another continent. The vehicle and equipment can be simple or extravagant - they, too, are simply means to an end. History, wildlife, culture, scenery, self-sufficiency - these are the rewards of overlanding.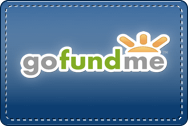 A motorcycle or four-wheel drive vehicle with sufficient clearance to clear rock obstacles and ford water is advised. The mere mention of four-wheel drive vehicles to some conjures up visions of monster trucks, tractor pulls or worse. In the United States there are dedicated four-wheel enthusiasts who love nothing more than crawling over rocks. Overlanding is more about getting from point A to point B, hopefully in one piece. In the United States only two vehicles lend themselves to this type of activity, the ubiquitous Jeep and the newer Toyota FJ Cruiser. For more information regarding this activity look here. The idea, which is now only a dream is to drive from Northern California to Argentina. But first I need a car, a trailer and proper training and it is this journey that I am now embarking on.
I hope that the skills I learn in preparation for this expedition will be put to good use through my Red Cross volunteer and community work. In that way my trip is guaranteed to be a success whatever the outcome.
03.02.10

My current vehicle of choice is a Toyota FJ Cruiser. If I had more mechanical inclination I might consider a used Land Rover or Land Cruiser but since I am automobile challenged the FJ Cruiser is I think my best bet. Out of the box this is the most capable off-road vehicle produced for the US market this side of the Hummer which is totally impractical as a daily driver. This choice is set against the very real prospect that Toyota in their infinite wisdom is planning on discontinuing the model for 2011. That means I have a one year window if I wish to purchase a new car. Hopefully I will make a purchase once the economy picks up but for now I will start my training. Traveling to third world countries or through the wilderness for extended periods of time requires an independence not usually assumed when living in an urban setting. This is especially true when related to medical issues and what to do in an emergency. Luckily a number of organizations provide training in wilderness travel such as mountaineering or rapid water activities. Because these activities are inherently risky rescue and first aid skill may also be required if not from the individual at least from the group leaders. The National Outdoor Leadership School (NOLS) through its Wilderness Medicine Institute (WMI) provides, in their words ... "The highest quality education and information for the recognition, treatment, and prevention of wilderness emergencies." Their certification is widely respected.
The class that I intend to take and will receive certification for is called a Wilderness First Responder or "Woofer" The 80-hour curriculum includes standards for urban and extended care situations. Special topics include but are not limited to: wound management and infection, realigning fractures and dislocations, improvised splinting techniques, patient monitoring and long term management problems, up-to-date information on all environmental emergencies, plus advice on drug therapies. The textbook for this class is Wilderness First Responder, 3rd Edition by Buck Tilton, MS, W-EMT.
Being a bit of a "gear-head" I have done extensive research on medical equipment and supplies that I would be authorized to use. I have gravitated to a Ferno Professional ALS Trauma Bag which is way over the top but there is a deal available on eBay. There's this group in Florida that bought a bunch of them and supposedly they were never used. This is considered an ALS or Advanced Life Support pack though at most I expect to have BLS or Basic Life Support training. The difference in the pack ... a little extra storage. Two companies that seem to have a good selection of supplies are; Remote Medical Intl. and Chinook Medical Gear. When it comes to "gear heaven" nothing matches Wilderness SAR or search and rescue. I've even created my own supply list here that I based initially upon one supplied with an Professional Expedition Kit sold by Adventure Medical Kits.
My first class is next Saturday! It's only basic CPR but hey you've got to start somewhere. Now what happens if you're stuck in the middle of nowhere in some third-world country? Well ... there's a plan for that, it's called Global Rescue who will perform a field rescue, no matter where you are on the planet, and escort you safely to the home hospital of your choice. You are in essence buying an insurance policy where you really are in good hands. Let's suppose you are on a Safari, they have African-based emergency doctors who regularly treat safari-related injuries, and top-ranked specialists from Johns Hopkins Medicine, available 24 hours a day, seven days a week to advise our members in need. Political upheaval ... members who upgrade their medical evacuation memberships to include Global Rescue Security Services can be evacuated in the event of crises that threaten their personal security when traveling, such as war, civil unrest, coup d'état, or natural disaster. Trust me it's better than depending on the State Department.
03.03.10
The last time I volunteered for anything was thirty-eight years ago and that resulted in my spending the next four years as an employee of Uncle Sam. Now I find myself in that position again but this time I'm joining the Red Cross. My orientation is next week and frankly I don't know what to expect. My main concern going in is that they understand the fact that I need to work around any job I happen to have at the moment. I assume they are used to this but on the other hand if most of their volunteers are retired I might have "issues". Well as they say nothing wagered, nothing gained. I don't really see myself handing out coffee and blankets so I hope to have a more active role like disaster response. I live right across the street from an active earthquake fault line; The Hayward Fault.
03.03.10
Besides training in first aid and of course four-wheeling a person in the wilderness needs to be able to communicate. While FRS and CB radios are fine for most normal recreational activities a Ham radio is really what you want if you plan on going on expeditions. To operate a Ham or Amateur radio you need to have a license. I saw an announcement for a class and test in Livermore later this month and shot off an email to the coordinator post haste. The class is free and there is a $15 fee for the test, nothing could be simpler. Now I just hope there is room for me. (There is!)
For those of you who grew up in the internet age, before there was cell phones, instant messaging or even the internet as we now know it there were Ham radio hobbyists who used their radios to talk with like minded individuals all around the world. Having to know morse code and needing a license that you could carry in your wallet just added to the "coolness factor". Well those days are long gone but Ham radios are still critical for communication when out of reach of cell phone towers and having one in your expedition vehicle is just an extra level of security. I bought the book Technician Class: 2006-10 FCC Element 2 Amateur Radio License Preparation
to help me study for the test. The book if you can believe it is actually fun to read. After I pass my test it's critical that I join a local club to actually build some experience. You can do this by volunteering to assist in communications at various events. This club will also help me in future purchases.
03.06.10
After joining a few boards I've come to the conclusion right or wrong that at least here in America most people who buy their 4-Wheel drive vehicles. Those with the idea that they may do more than just drive the kids to soccer practice go rock crawling rather than true overlanding. Could it be that because America is so big and that there is still vast areas of desert that one would prefer to do gymnastics with their vehicle rather than actually go somewhere? Or maybe because the roads to our National Parks are so well maintained that those that wish to go into the "wilderness" can just as easily hop in the family minivan or RV and think nothing of it. Traveling to Mexico or further south one can confront real hardship if unprepared.
03.07.10

I just reserved a new domain for my expedition blog: www.thedevildrives.com on which I installed the WordPress software. I'm not much for blogs but this should allow me to interact with other people. People who drive off-road in the United States have a responsibility to tread lightly because given the dynamics of a 4-wheel drive vehicle a lot of damage to the physical environment is possible.
Tread Lightly!® is a national nonprofit organization with a mission to promote responsible outdoor recreation through ethics education and stewardship. The organization was launched in 1985 by the US Forest Service, and became a nonprofit organization in 1990.



Tread Lightly!'s educational message, along with its training and restoration initiatives are strategically designed to instill an ethic of responsibility in a wide variety of outdoor enthusiasts and the industries that serve them. The program's goal is to balance the needs of the people who enjoy outdoor recreation with our need to maintain a healthy environment. Tread Lightly!'s core focus is on people that use or are affected by motorized and mechanized vehicles. The organization offers unique programs and services to help remedy growing recreation issues. Unique enough, the federal government officially recognizes the organization as a sole-source service provider of education and training on how to be environmentally and socially responsible while using motorized and mechanized vehicles in the outdoors.
03.08.10
Two boxes came in the mail today containing my DIY Disaster Preparedness Course materials. I will be attending Red Cross Orientation tomorrow. After the orientation I should have a better idea on when I will hold my first course. I also came across a new forum, Outdoor Adventure USA which was created by "off-roading" enthusiasts who also happened to be licensed Amateur Radio operators (or Ham radio). This looks to be a very active group. When selecting equipment nothing beats discussing your options with other enthusiasts on forums such as this one. I am trying to select my first HF handheld for under $200 and have narrowed it down to one of two models by Yaesu. Their single band FT-270R and their dual band FT-60R. It does seem though that after I get my Technician's licence I should continue to study for the higher level General license which will open the HF spectrum and with that more access to worldwide communication. I want to reach out to amateur radio operators in the countries that I will visit in Central America.
03.10.10
Well I ordered my trauma bag, two actually thanks to eBay's website ... I hope I can cancel one. Last night I went to Red Cross Orientation and the next step is to schedule an interview. I like the idea of getting involved in Disaster Services doing damage assessment. It seems I would already have to be at least an EMT to qualify as even a First Aid Care-Giver. I guess they don't want me to practice on any of their "victims". The orientation was in San Rafael and the 2 1/2 hours went by pretty fast. There were around 20 people off all ages in attendance. Let's see what the interview which is now scheduled for the 12th brings.
03.11.10

When is High Frequency (HF) not really high frequency ... when there is Very High Frequency (VHF) and Ultra High Frequency (UHF) available. I found out today that 2m and 70cm is limited to short distances (line of sight) unless using a repeater and that when traveling through a foreign country repeaters may not be available. By using a lower frequency HF band such as the 40m or 20m DX bands your reach is greatly increased. This requires some serious equipment that can transmit on these bands which are quite a bit more expensive. The Icom IC-7000 was recommended to me by a salesperson at Ham Radio Outlet in Sunnyvale and the unit has gotten some very good reviews. This unit will also require quite a hefty antenna. The IC-7000 will handle anything from 160m to 70cm. I'm also thinking of learning morse code even though it is no longer required for a license. The standard is 13-20 words a minutes though the requirement was 5 wpm before it was abolished.
03.12.10
Well I had my Red Cross interview and submitted my information for a background check. Assuming that everything is fine and they don't find anything I don't want them to I should be contacted next week. One of the duties I may be asked to perform is to assist in radio communication at the next Bay to Breakers race in May. I specifically asked to be assigned tasks that were different from my day job and to be honest that more than just helping people is my main reason for volunteering in the first place. Should some people be helped by my actions, why that's extra.
03.15.10

In my research I've been looking for a more modular pack and I think I have found it. The company's name is Maxpedition and the bag is called a JUMBO Versipack. The basic unit is fairly inexpensive but with the addition of various options the price adds up. It uses PALS webbing and you can get holsters for your GPS as well as radio. It also has a pocket for the concealed carrying of a handgun. This of course requires a CCW permit which in California is just a little easier to get than a winning lottery ticket. The layout is similar to a sling type of bag with a waist strap that will secure the bag closer to your body as you move around. I like how it has a bottle on the outside which I have been missing from my other bags. Did I mention they are approved by an organization called the National Tactical Officers Association or N.O.T.A., now if I could just find a reasonably priced tablet that's around 6 x 8.
Well Sunday I took basic CPR and today I just completed my Red Cross certification for CPR/AED for the Professional Rescuer & Healthcare Provider. The class was all day and there were only 4 students to one teacher so it was just like having private lessons. The only part that was missing was training on the use of an oxygen tank. We did get trained on using a Bag Valve Mask (BVM) and of course an Automated External Defibrillator (AED). One other thing I learned I'll need, especially after taking the CPR lesson is a set of knee pads. The Red Cross, besides the relief work they do can be considered a large training organization that conducts classes for individuals and organizations every day of the year.
03.17.10

I just came back from Ham Radio Outlet (HRO) where I picked up a Yaesu FT-60R dual band radio. I kept looking at other radios only to return to this model. I also got a SMA to BNC adapter as well as a Diamond RH77CA antenna. The BNC adapter will help when I want to switch antennas. Still to order is a speaker/mic and an earpiece for that full tactical look. It will also allow me to keep the radio in its holster which will prevent me from leaving it somewhere.
I still have not heard back from the Red Cross but I did get confirmation that my background check is complete. Not sure about the DMV record search though. Luckily I haven't gotten any tickets for a while. I was warned that the Red Cross is a large organization where things happen slowly. Let's hope not to slowly. As soon as I get my license I will look to do other volunteer work and join a local club(s). I contacted the C.E.R.T. program for Union City. It's run by the fire department.
03.18.10
Now that I have my HT it's all down to studying for the test. I have heard from others that the test is fairly easy but I am under no illusions that once I pass the test I'll know what I am doing. Transmitting over an amateur radio has it's own protocols, shorthand and conventions. For that I'll need a lot of mentoring and a lot of listening first. That's why joining a club and volunteering is so important and in a way it's almost selfish that I would get to practice at other people's expense but it is what it is. It's amazing how small these radios are. They're much smaller than a regular FRS walkie-talkie. The upgraded antenna I have is much taller and thinner. I used to enjoy operating the radio when I was in the army so this will be a little bit of deja vu.
One of my long time hobbies is reading and the collecting of books. I found this book recently, The Victorian Internet by Tom Standage which examines the history of the telegraph, beginning with a a story of a mile-long line of monks holding a wire and getting simultaneous shocks in the interest of investigating the speed of electricity along a wire that ended with the advent of the telephone. The speed in which information flowed was critical during a military campaign. Up until that time communication was delivered by messenger either by foot as in the battle at Marathon or by the horse of Paul Revere. A general in essence could only control what he could see. The scale of the battle was thus limited. Some could even argue that the advent of the telegraph allowed for warfare on a greater scale. It would give the British Army a technological superiority over most of her rivals. The telegraph, with the railroad on whose path it followed would connect the American continent into one if fractious nation.
"They have wakened the timeless Things; they have killed their father Time;
Joining hands in the gloom, a league from the last of the sun.
Hush! Men talk today o'er the waste of the ultimate slime,
And a new Word runs between: Whispering, 'Let us be one!'"

Rudyar Kipling
All the early "online" pioneers are here: Samuel Morse, Thomas Edison, and a seemingly endless parade of code-makers, entrepreneurs, and spies who helped ensure the success of this communications revolution which allowed for instant messaging. Samuel Morse had a particularly personal reason to see that communication over wires would succeed. His world had turned upside down when he missed the funeral of his wife due to a message being delivered late. He never wanted anyone to go through the pain that he had endured and so set about perfecting an easy to use message system. His revolution centered around the idea of sending pulses of electricity of two fixed lengths - dots and dashes. This seemed a natural tie-in with my entrance into the world of amateur radio since CW or continuous wave as Morse Code is called still plays an important part. The ability to communicate over long distances, with minimal equipment and power is still a hallmark of Morse Code. Learning CW was required for your license until recently. In fact the recent requirement of 5 WPM is absolutely pedestrian in real world practice 15-20 wpm is the norm.
03.19.10

I received the Ferno Trauma bag today. It was part of a larger order and never used. Upon receipt for all intents and purposes it's brand new and the bag is HUGE. I'll use it as my medical bag and as a bug out disaster bag .... that is until I get more medical gear.
Speaking of medical gear, I just received a small shipment from Chinook Medical Gear. Some companies just know how to do eCommerce and Chinook is one of those companies. Their mission is to provide medical products suited to organizations that operate in austere environments including government agencies, military units, private military contractors, corporations and outfitters. I need to pay attention to the expiration dates of some of the medicines and make sure I note them on my supply list.
03.22.10

At around 7:30 p.m. we had a power shortage that affected 40,000 people living in Fremont, Union City, Hayward and Newark and for the next two hours my wife and I enjoyed a romantic evening away from any distractions save for a small portable Grundig radio. In fact we hen the lights were restored we decided to maintain our candlepower for a little while longer.
Because we live in California we rarely receive severe weather and that which comes our way would at most garner a shrug in other parts of the United States. Besides fire the one major potential disaster we face of course is an earthquake. So listening to the local news station we learned that the outage was caused by equipment failure at PG&E's Newark substation. If an earthquake took our local stations off the air would the National Oceanic and Atmospheric Administration's (NOAA) Weather Radio All Hazards (NWR) be the place to turn to for information?
It turns out the answer is yes and no. Yes it's the place to turn to but no, you can't get there from here without a special radio or scanner. NWR broadcasts are found in the VHF public service band at 162.400, 162.425, 162.450, 162.475, 162.500, 162.525 and 162.550 MHz. A simple solution to this problem is to buy yourself an AM/FM with NOAA emergency radio from your local Red Cross chapter. These come with a crank that you can wind if your batteries run out as well as access to all seven NWR stations. Now back to that candlelight bath ...
03.27.10
Well after some last minute frantic studying I was able to pass my test this afternoon for a Technician Class license! A class and test session was held in Livermore under the auspices of the Livermore Amateur Radio Klub (LARK). I had purchased a study guide by Gordon West as mentioned earlier and was at least halfway prepared. This morning, at 8:00 AM I dragged myself to Livermore for one last push. The class was taught free of charge and went until 3:00. There were over 40 people there, some drawn by the fact that the question database was due to change in July. This was an incredible help and the support from my fellow Ham operators was very welcome. The actual test was a breeze and I'll soon start preparing for my General license soon. A General license is required to access a wider range of HF bands which allow communication with operators in other countries.
04.07.10
I finally got my Call Sign from the FCC, KJ6GTB! I've also signed up for a series of Red Cross classes after meeting with the Bay Area coordinator. This includes a class on driving the Emergency Response Vehicle (ERV), also known as the "bus". These classes are required for me to be a useful member of the local Disaster Response Team which sounds a lot more impressive than it really is but I think to get a good understanding of how the Red Cross assists people in need, then this is a good place to start.